Welcome to the Home Economics Department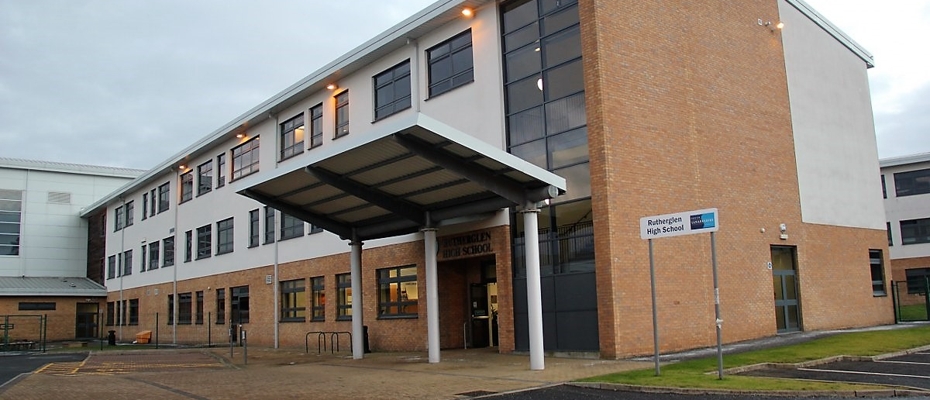 ADDRESS
Rutherglen High School
Langlea Road
Cambuslang
G72 8ES






Welcome to the Home Economics Department.

In Rutherglen High the Home Economics department consists of Mrs Martin and Miss Kettelhut. We utilise Curriculum for Excellence and SQA guidelines for a Broad General Education.

Home Economics is a valuable and important subject which gives young people a variety of essential life skills which will be useful for a whole range of employment and life opportunities. We work with many departments on cross curricular projects and help raise funds for a variety of projects.



Mrs McGowan

Miss Kettelhut
In S1 Home Economics Broad General Education (BGE), the pupils cover a range of topics which gives an introduction into the importance of food, health and hygiene in everyday life. Pupils learn predominantly through practical hands on Cooking and Collaborative Team work.

In S2 the BGE continues. In practical cookery there is an emphasis on Safety and Hygiene in the kitchen. The relationship between food and health is studied and factors that affect food choice.

In S3 Mainly practical there is a focus on food storage and up to date dietary advice. This gives pupils the knowledge to create delicious products which will meet enhance lifestyle choices.

Pupils learn through a range of effective Learning and Teaching Strategies which include:
 Practical Cooking
 Self Evaluation of Practical skills
 Peer Assessment of Practical Skills
 Power points
 Design Briefs
 A variety of collaborative approaches are used by pupils to understand and complete coursework.

Assessment from S1 –S3

This takes the form of:-
 Practical skills observational checklists
 Peer and Self Assessment
 End of unit tests
 Cooperative tasks allow for formative assessment by the teacher.

BGE in Home Economics leads on to:-
 National 2 Food Health and Wellbeing
 National 3 Hospitality Practical Cookery

SQA assessments for above courses.